Seferihisar Teos Marina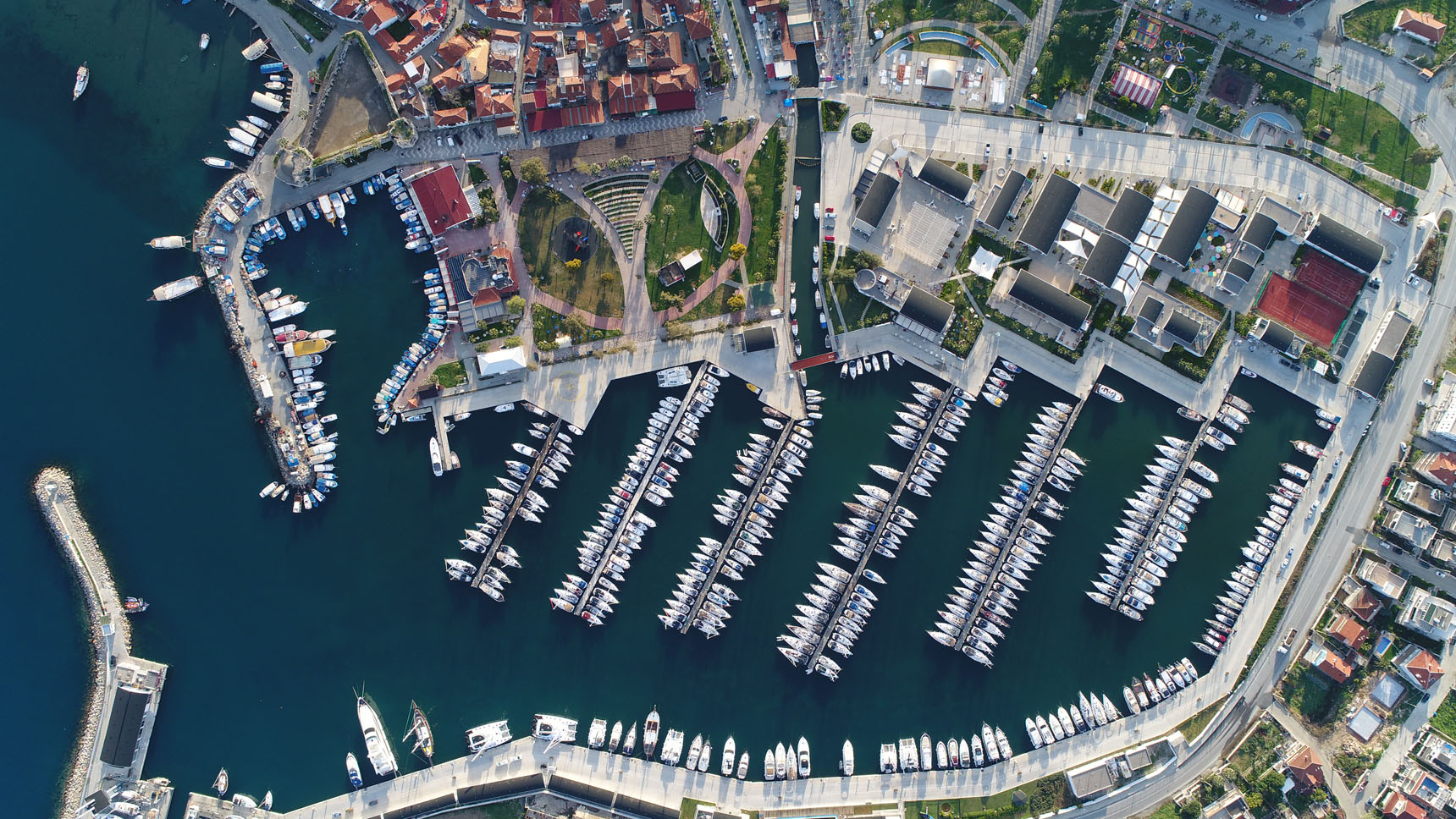 TEOS Marina was established on 21 June 2010, in Sığacık, a touristic area of Seferihisar chosen as Turkey's first "Cittaslow" (city of quiet and slow life). With a capacity of 480 boats at sea and 80 boats on land, TEOS Marina is only 40 km away from İzmir city centre and 50 km away from İzmir Adnan Menderes International Airport. With it's logistic advantages, TEOS Marina is located just next to historical Sığacık Castle and Teos Ancient City. Apart from these, it has a unique location which is just an hour away from many touristic attraction centers such as Çeşme, Kuşadası, Ephesus and The House of the Virgin Mary.
Transportation by ferry service from TEOS Marina to Sisam/Samos Island takes only 2 hours. Ferry trips are hold from TEOS Marina to Samos with attractive prices. You may also enjoy Setur Duty Free shop in marina's customs building. Built with "Build, Operate, Transfer" incentive of Ministry of Transport and Infrastructure, TEOS Marina is one of the marinas awarded with 5 Golden Anchors by Ministry of Culture and Tourism of the Republic of Turkey. By granting 5 Golden Anchors, TYHA (The Yacht Harbour Association) evaluated TEOS Marina within the framework of the International Quality Standards.
Granted by IMCI (International Marine Certification Institute), TEOS Marina has become the 10th marina of the world and the second in Turkey holding 5 Blue Stars certificate. TEOS Marina has also received Blue Flag certificate from FEE (Foundation for Environmental Education) and it's member TURÇEV (Turkey Environmental Education Foundation) for its environmental consciousness.
In our dry dock area where we give any kind of maintenance and repair services, we also give lifting and launching service with our 75-ton-travel lift, for max. 7.25 cm-width-boats.
There are many cafés and restaurants, entertainment venues, boutiques and a beauty shop in marina's bazaar section.
TEOS Marina is a meeting point for everyone right in the heart of Sığacık – a centre of attraction with an untouched nature and historic texture, friendly locals, natural products and a local cuisine.
Address
Akkum Caddesi No : 4 Sığacık / Seferihisar İZMİR / TÜRKİYE
E-mail
info@teosmarina.com
Website
https://www.teosmarina.com.tr/
Coordinate
38.190996654091336, 26.78287804826476