Port Alaçatı Marina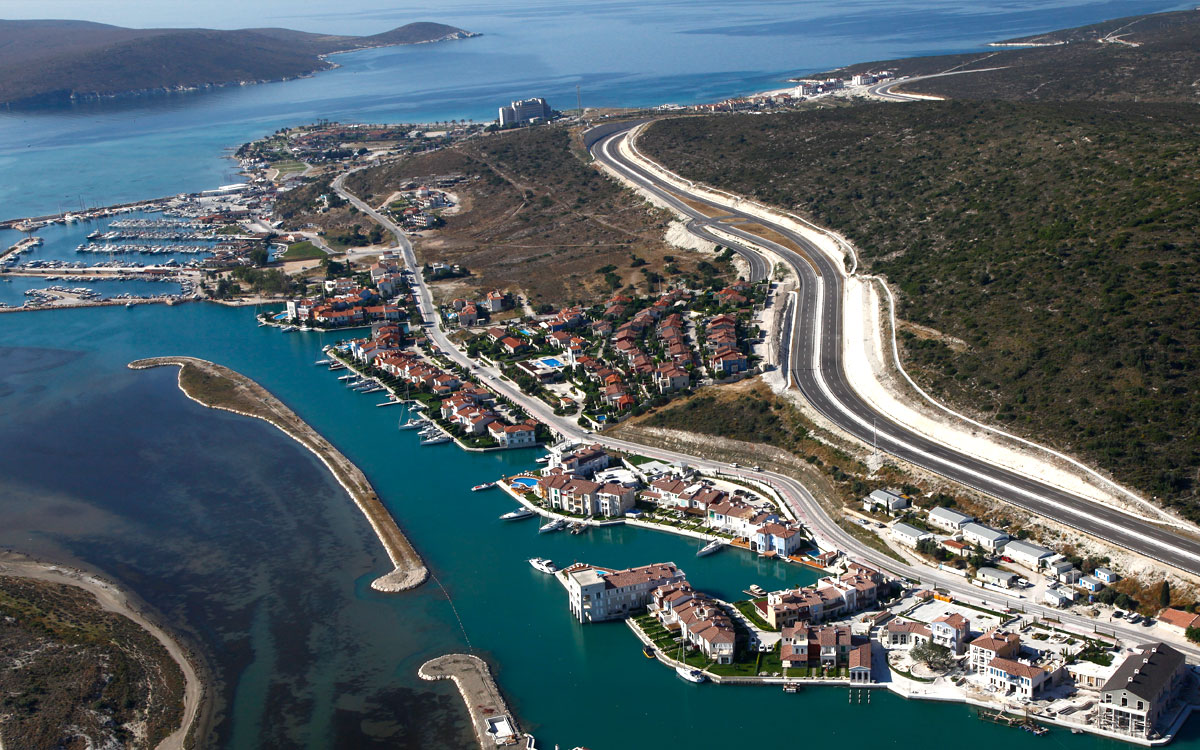 Port Alaçatı Marina, with its crystal clear waters and constant wind, is right next to the center where the wind and surf beats.
Attractive beaches of the Aegean bays and shores of translated Port Alacati Marina, architecture, windmills, vineyards, historic texture and Saturdays established a few kilometers away from Alacati, Turkey's popular holiday resort with a traditional market.
Port Alaçatı Marina has a capacity of 250 boats at sea and 80 boats on land, and can provide mooring services for boats with a maximum length of 35 meters and a depth of 4 meters. There are 3 floating piers of 75, 90 and 120 meters in the marina, and 24-hour security service is provided with the support of mooring and security cameras. Towing and launching services are provided with a 100 ton traveling crane in the boatyard and the necessary technical support is provided by the relevant technical personnel. Port Alaçatı Marina, gas station, laundry, cash machine, parking lot, infirmary, electricity-water w.c. and showers, wireless internet, pay phone, swimming platform, guest beach, yacht club.
General Services
100-Ton Capacity Lift
24-Hour Docking Assistance
24-Hour Security
Constant Digital Surveillance
Yacht Maintenance and Repair Services
80-Berth Dry Dock Facility
Docking Assistance for Port Homes
Diver Service
Water and Power Service
Gray Water Disposal
Fuel Station
Toilets
Showers and Laundry
Yacht Market
Grocery Store
Restaurants
Cafes and Bars
Boutique Hotel
Pool and Beach
Technical Services
We offer technical facilities for all your yachting needs ranging from engine
maintenance to sail repair services. We also have charter services and on-site yacht dealerships.
Address
Liman Mevkii 35950 Alaçatı / Çeşme / İzmir
E-mail
marina@portalacati.com.tr
Website
http://www.portalacatimarina.com/
Coordinate
38.25616224792813, 26.3830433722682