Kuşadası Setur Marina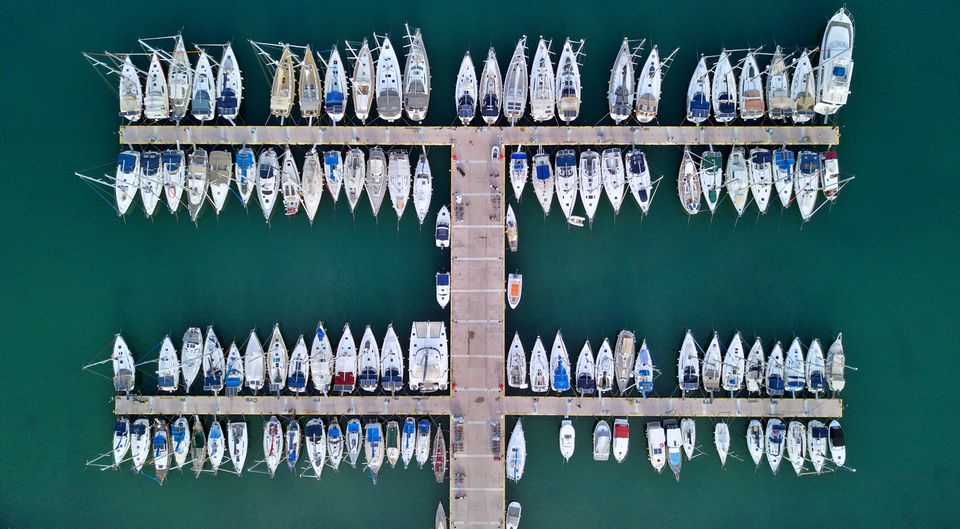 A marina on the Aegean coast, where you can be closest to Ephesus, one of the best preserved and most famous ancient cities of the world, to the Artemis Temple which is one of the 7 wonders of the world, to the House of the Virgin Mary, and to the Church of St. John. A shopping and tourism centre which is on the cruiser routes of the world's most famous operators. Matchless natural beauty, authentic handcrafts, and a very rich and bustling world. Perfect service both in marina life and in technical support with the Setur Marinas quality standards. While achieving great calm and peace in this largest marina of the Aegean Sea, you can spend a fast and fun holiday in Kuşadası, not very far away.
Setur Kuşadası Marina is situated very close to the Aegean's famous historical and touristic centres of attraction. In addition to the ancient city of Ephesus, the House of the Virgin Mary, the Church of St. John, and the Artemis Temple, the Aphrodite and Apollo Temples, and the ancient cities of Miletus and Priene receive visitors every day between 07:30 - 17:30. The Güzelçamlı (Kalamaki) National Part 37 km so Kuşadası is among the famous picnic and sightseeing areas of the region with its natural beauty. In addition to the Marina and its vicinity being suitable for fishing, fishing tours are organised especially during winter. The most important products of the region are figs, grapes and olives. Turkish carpets, handcraft, jewellerry etc. also attract much attention.
Also, the Women's Beach and the Kuştur Beach in Kuşadası, as well as the Pamucak Cost known for its fine glittering sand are among pleasant options for swimming. The diving school within the Marina offers special diving tours. It is possible to enjoy all kinds of watersports in the aquaparks, beaches and numerous tourism facilities in Kuşadası and its vicinity.
A 45-ton boat mover and a 162-m new floating dock were commissioned in 2011. After the ongoing modernisation investment is completed, Kuşadası Marina will become a 5-gold-anchor marina. Also, Kuşadası Marina is one of the important marinas where yachters can have compulsory procedures such as entry / exit and passport checks performed. Having a climate that is hot and non-humid during summers and warm during winters, and an active life that continues 12 months, Kuşadası has become a permanent accommodation venue for yachters.
Also, the fact that the İzmir international airport, which is at a 75 km distance, is open through the year makes it a resort of choice for domestic and especially foreign yachters.
Linking Information
Maximum Depth : 5 meter
Maximum Full Size : 90 meter
Mooring Capacity : 457
Land Capacity : 130
Services Provided to Yachts
Electricity
Water
Telephone
Wireless Internet
Sanitary
Sanitary for Disabled
Car Park
Fire Early Warning & Extinguishing
Fuel Station
Storage Room
Waste Collection Facilities
Mooring Boat Service
Security Service Security Camera Supported
Diver
Technical services
Pressure Wash
Lift & Launching
Other Informations
Food Market
Chandlery
Restaurant
Cafe - Bar
ATM
Address
Setur Kuşadası Marina Kuşadası - Aydın
E-mail
kusadasi@seturmarinas.com
Website
www.seturmarinas.com
Coordinate
37.87064461495861, 27.261663100724817