İstanbul Kalamış Setur Marina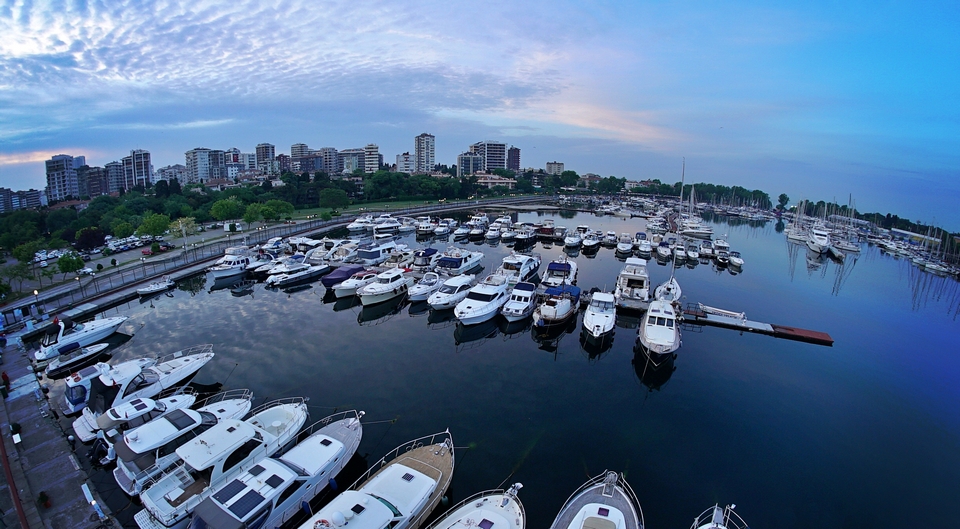 About Kalamış & Fenerbahçe One of the greatest chains of the Mediterranean basin, and the greatest of Turkey in marina operations, Setur Marinas offers services with 11 marinas, namely the Kalamış & Fenerbahçe, Yalova, Ayvalık, Çeşme, Kuşadası, Marmaris, Finike, Kaş, Antalya, Lesbos and Gökova marinas, and a mooring capacity of over 6.000 yachts.
Located in one of the most beautiful coves of Istanbul, Kalamış & Fenerbahçe Marina is the largest of Turkey and of the Setur marinas. The Kalamış and Fenerbahce Marinas in which the headquarters of Setur Marinas is located offers all the beauty of a 3000-years-old city along with the service quality of Setur Marinas.
The Setur Kalamış and Fenerbahçe Marinas present no critical approach characteristics. The maximum depth for the marina is 6.5 meters, and is not suitable for anchoring as it is vaulted. Service is provided through the use of a mooring boat at the Setur Kalamış and Fenerbahçe Marinas. In addition to beaching, launching and hull washing services provided by the marina in the dry dock area, all kinds of wintering and maintenance services are offered by other enterprises operating within the marina. Among the maintenance / repair works carried out by the workshops within the marina are paint application and maintenance, osmosis protection and treatment, waxing, lacquering, epoxy - polyester works, sail, tarpaulin, winter cover, bimini-top, sprayhood manufacture and repair, all kinds of main engine, generator and outboard engine repair, lathe works, wooden deck and furniture manufacture and repair, and electrical and electronic equipment repair, assembly and maintenance.
Linking Information
Maximum Depth : 6.5 meter
Maximum Full Size : 65 meter
Mooring Capacity : 1291
Land Capacity : 220
Services Provided to Yachts
Electricity
Water
Wireless Internet
Sanitary
Sanitary for Disabled
Car Park
Fire Early Warning & Extinguishing
Fuel Station
Waste Collection Facilities
Mooring Boat Service
Security Service Security Camera Supported
Diver
Technical services
Pressure Wash
Lift & Launching
Other Informations
Food Market
Chandlery
Restaurant
Cafe - Bar
Heli Port
ATM
Address
Münir Nurettin Selçuk Cad. Kalamış - İstanbul
E-mail
www.seturmarinas.com
Website
kalamis@seturmarinas.com
Coordinate
40.976778350059305, 29.035837786505372